Originally from Buffalo, NY, and happily living with my fiance and pup in Northern, NJ, I am growing, and expanding as a fine art photographer. Get updates about my artwork on my blog!
I currently reside in Northern New Jersey with my fiance, and my awesome dog, Eve. I'm having fun, laughing, and loving every day. My day job- I work in my other field of passion- Film.  I'm also a scholarship member at The Salmagundi Fine Art club in NYC, an active Youtuber, and blogger. I have hopes of getting more of my artwork out there, in more galleries, and to eventually enter the art festival circuit. Even though I have a great life in the NJ/NYC area, my heart will always be in my hometown of Buffalo, NY. My family resides there, and wherever they are is where I can always call home.
As a kid growing up on the lower East side of Buffalo, I just never felt like the "normal" kid. I felt as if the world around me was not the same world everyone else saw. When I picked up a camera, and took a photo of my own at the age of 7, I knew I had found my passion in life, capturing the world as I saw it and hoping to let others see my vision.
When deciding what high school to choose; considering that I loved my camera, I ultimately chose to attend McKinley H.S. It was there that I found myself surrounded by similar souls who were just trying to touch the world with their artistic abilities. Being around these people made me realize that I can share my life, and my visions with others. One such person of inspiration would be my Art teacher, Mr. Wright. He sadly passed away during my senior year of high school. His advice to me will forever resonate in my soul, "The key to life is to find what you love, and get paid to do it." Isn't that what we all would like to do? With his help and guidance, and that of another inspiration, Mr. Sobala, I was able to make a camera just another extension of me, and who I wanted to become.
Taking photos has always been part of me, but being a fine art photographer wasn't a realistic career for me, since I come from a very hard working family. Support yourself with photos?? My family always encouraged my artistic side, my mom being very crafty. She can make just about anything with a hot glue gun, and ribbon. My dad taking beautiful photographs of the sunsets he sees going fishing, and both being great with a pencil. Where I was from very rare few go on to graduate high school, let alone college. My first dream was to be able continue learning and attend college. Call me weird, but I love to learn! I loved high school. (Which Im finding is a very rare thing.) I engaged in everything that I could, since being an inner city kid I didn't have the opportunity to do much in my neighborhood. At school I was on the swim team, cross country team, track team. I did a sport for every season! I was highly active in JROTC. I became the commander of the JROTC Raider Team, and a member of the Drill Team. I also was part of the Yearbook Club where I first learned what Photoshop was and how to use it. I wrote for the school newspaper, was an active member of the Honor Society, and attended all the AP classes I could. I really seized every opportunity I could that was put in front of me. Because of my success I won a several awards, academic and athletic, which even today surprises me! One award being the Top JROTC Cadet of New York State of 2003.
My success in high school led me to my dream of college! Following this dream, I first attended the University at Buffalo with Political Science being my major. Political Science?! I was really inspired by one of my high school teachers, Mr. Hughes. He taught AP Government, because of him and how enthusiastic he was I wanted to get involved in that field. I wanted to change things. Than I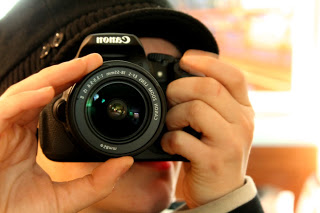 realized I was not truly happy getting into that area of study. I explored my options, and discovered Media Studies. I never really thought that media could be something I could get paid to do once I was out of college. After getting the foundation and theory of film, I found that I needed something more. Something more hands on. I wanted to work the camera, and learn how to tackle the video camera! This is where I decided to transfer to Buffalo State College where I majored in Media Production. My college career was similar to high school in that I got involved in a ton of things. I was on the Rowing team, and in Leadership House at UB. I than was on the swim team at Buffalo State College. There I also became a member of Alpha Omega Zeta (Co-ed Fraternity), I was a student representative for the Communications Department, became a member of the Communication Honor Society, and also studied in Australia for a semester.
With graduation, I found out some new things about myself. I was outgoing, upbeat, imaginative, abrasive, and sarcastic. I also have a bit of an adventurous side, so I searched for a job as a videographer on a cruise line. I also worked on independent films in Buffalo, made my way to Los Angeles where I worked on some interesting projects. There it was where the opportunity came to work on the cruise ship, and I grabbed it. I got to visit places I never ever thought I'd get to visit! Through friends I met on the ship I was also to visit other countries as well. It truly was an amazing experience to be able to see some of this very exciting world we all live on. I came back to land life with first living in NYC. I've bounced around the area a bit the last few years, and now living in New Jersey working toward my film, and photography goals. It seems like a lot to tackle, but my track record says I can handle it, not to mention the support I get form my family, boyfriend, and friends is amazing.
Some people can look at a road and simply see a road, or a street, but others can see a journey that can lead anywhere. It is those journeys of mine that I have the need to share with people. I need to let people into my soul, and experience some of the wonderful things that make me who I am. And now to the present, as I will continue on my very own journeys, I welcome you to explore them, and maybe find a few of your own.